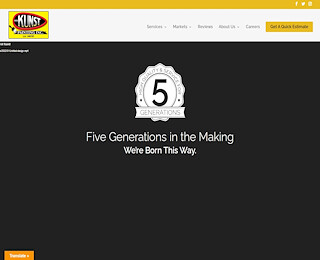 Bob Kunst is a highly trusted painting contractor in business from the 1950s. We are leading painters in Napa, CA, focusing on offering the best quality and value for your money.
Ways to find the right painting contractor
Finding the right painting contractor can be a challenging task, as painting your home can be a substantial financial undertaking. These are a handful of tips on how to find the best painting contractor:
Ask for recommendations – Speak to your neighbors, colleagues, and friends and ask them for referrals. They may have valuable tips to offer from their personal experiences that can help you find the right painting contractor.
Do your online research – Use the internet to search for painting contractors in your city. Contact those painting contractors that have the most number of positive reviews and an excellent online reputation.
Meet the contractor face to face – Once you've narrowed down your choices, arrange for a one on one meeting with the contractor. Make sure to question the contractor on any doubts, concerns, and pricing queries that you may have with regards to your painting requirement.
Besides these pointers, make sure to hire a painting contractor that is insured and bonded. Also, make sure that they have a good amount of experience and the proper licenses to perform the job.
Cost to paint a house exterior
The cost of painting the interiors of a 2400 sq. Ft. home can cost anywhere from $2,500 – $3,200. The average cost of painting per square feet can range from $0.80-$1.80.
A good painting job lasts for a minimum of 10 – 15 years and can improve your home's curb appeal. If you wish to sell your house, a neatly done paint job can attract plenty of potential buyers and help you sell the house faster.
Painting a house before selling
Painting your home before selling it can spruce up the place and attract more potential buyers to show interest in your property. First off, it creates a great first impression on the buyers' minds. Secondly, it is a great way to sell your house at a better price.
Make sure to paint your home's interior walls with neutral colors to draw the attention of more buyers towards buying your home. Another good pointer is post pictures of your newly painted home online to entice more buyers into wanting to view your house in person.
Is it OK to paint the ceiling the same color as the walls?
Painting your ceiling with lighter colors can make a room appear bigger. On the contrary, painting the ceiling in darker shades can make the room look a lot smaller. Painting the ceiling in a color that is the same as the walls, but 3-4 shades lighter will draw more attention to the ceiling and add a new dimension to the room.
Our team of painters in Napa, CA, excel in artistry and strive to complete the painting job within the quoted timeframe. Call the Bob Kunst painting contractors for long-lasting painting solutions.
Bob Kunst Painting Inc
4154570100
112 Mitchell Blvd
San Rafael CA 94903 US