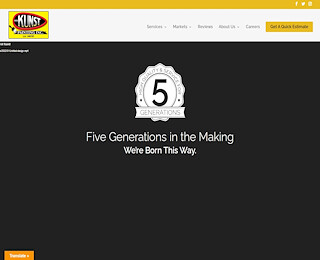 If you own a property, we know how important it is to for the paint contracting to be in the hands of people who have plenty of expertise and experience. Bob Kunst has over 55 years of experience working with both residential and commercial clients. If you are looking for painters in Novato, Ca, contact us.
How painters prepare your house for painting
The level of preparation your painters will do will vary depending on the contractor, and some may charge extra for certain services. However, assuming you perform no preparation of your own, the experts will prepare the workspace. They will remove any fixtures or cover them and cover all flooring.
For example, we will remove any artwork, decorations, etc. However, we won't remove things like doorknobs, locks, alarm systems, or thermostats. Your walls and any glossy surfaces will then need sanding and scraping for the paint to adhere better.
How to find a good paint contractor
It is quite easy to find great paint contractors using the internet these days, but it is always best to get recommendations from those you trust, such as friends or family. It's always good to speak to several contractors just to be sure that you are getting a good deal.
You should always enquire about their credentials (such as licensing and registration with the Better Business Bureau), and pricing structure. Find out exactly what you're paying for, as some charge extra for things like cleaning. If you're looking for painters in Novato, Ca, contact us.
How to proceed further and choose a final contractor
After you check their credentials and contact a few of their past clients, you should list out all your expectations for the job. Specify how much sanding or scraping your walls need, and how much wallpaper needs removing or installing. You should always get them to come over and inspect the site while you discuss the details of the job.
When you draw up the full contract, don't forget to ask for insurance documentation. If they don't have coverage, you may be liable if something happens to them on the job. Most painters have workers' compensation insurance certificates. Finally, you should obtain a guarantee from them to treat any blistering or flaking of the paint for a specified time after the job. Remember that the paint warranty doesn't cover the contractor's services.
How should you select paint colors?
The color scheme for your property's interior not only conveys your own preferences and character traits but also affects the lighting of the house. For interiors, usually bright colors are good because they help to reflect any natural daylight that comes into the house.
You could also use the color wheel to choose complementary colors. Usually, colors that are totally opposite or a few places adjacent to a certain color looks best with it. Finally, you can always spruce up interiors with specks of bold colors to add character and style.
Are you looking for painters in Novato, Ca that have extensive experience with residential and commercial properties? Contact us at Bob Kunst.
Bob Kunst Painting Inc
4154570100
112 Mitchell Blvd
San Rafael CA 94903 US