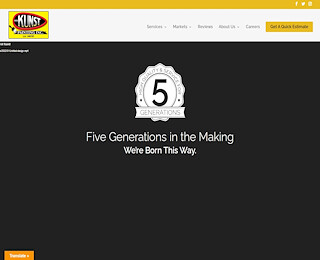 Are you looking for a top professional painting contractor to revamp your home or business? Bob Kunst offers interior and exterior painting services for residential and commercial clients. We offer sustainable painting services, as well. So, if you are looking for painters in Marin County, CA, contact us, and we would be happy to help you.
The painting services we offer
We do both exterior or interior painting for commercial and residential properties. Our exterior residential services include pressure washing and general cleaning to remove mildew and loose paint. We carry complete exterior painting that includes windows, shutters, decks, railing, and other exterior woodwork. We also restore doors to their original shine by stripping, staining, and refinishing them.
We carry out the finishing of metal parts like gates, security doors, windows, etc. Additionally, we're offering staining and finishing services to natural wood surfaces, too, such as decks, rails, doors, and windows.
What to expect for paint preparation
We will cover all fixtures and flooring and remove or reinstall any hardware (if we can't cover them). Don't worry, though, as we will not remove things like doorknobs, security or alarm systems, and thermostats. We will then start scraping, sanding, and patching walls according to your requirements. This will include sanding areas with loose paint.
Glossy surfaces would also need sanding for the paint to stick to them. We will caulk up cracks on a wooden trip or along with the interface between the trim and wall. After every workday ends, we will clean up the area by vacuuming and removing any debris. We will label any paint we don't use and leave it at the site. Contact us if you are looking for painters in Marin County, CA.
Commercial painting services we provide
We have over 55 years of dealing with commercial clients, and we pride ourselves in our commitment and integrity. For commercial properties, we offer interior and exterior painting and low VOC painting. Graffiti can be a considerable nuisance in some areas, but we can remove it for you and apply anti-graffiti coatings to protect your property.
We also repair and texture drywall. We do concrete tilt-up buildings. We will also remove or install wallpaper for commercial properties. If you're a property manager, you want to ensure your projects are in the most skilled hands. You only need to have a look at our track record to put trust in us.
How do we book a paint job with you?
First, head over to our website and fill out a simple form about your project. We will then give you a fast, free estimate based on the information you filled out.  Our site contains all the info you need to know about our services.
We will then come and inspect your site to provide a more accurate estimate. We will finally schedule the project around a time that works best for you.
Are you a property manager or a homeowner looking for painters in Marin County, CA? Contact Bob Kunst for commercial and residential painting services.
Bob Kunst Painting Inc
4154570100
112 Mitchell Blvd
San Rafael CA 94903 US